Walk-in any day of the week
Clinique Médicale Diamant has been accredited as a « Clinique Reseau » by the Quebec Ministry of Health. As such, we have agreements with the Jewish General and Ste-Mary's s Hospitals that enable us to provide effective health care to our patients.
We take walk-in patients at the 5885 Côte des Neiges, #401 location. Click here for details on this location.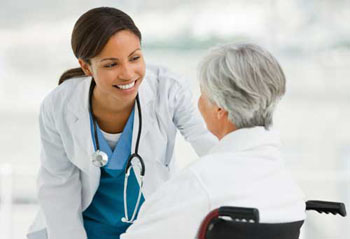 A clinic using cutting-edge technology
Clinique Médicale Diamant was amongst the first clinics in Quebec to implement Electronic medical Records. Our aim is to become 100% paperless. Today, our physicians are able to securely consult your entire medical history at our Clinic using an Electronic Health Record (EHR) software that has been accredited by the Minister of Health.